Dental Care Teams Make Appointments Beneficial and Comfortable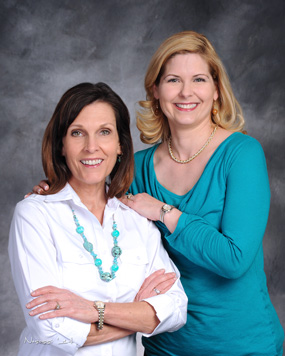 You'd probably rather be engaging in your favorite hobby or watching movies with your friends than sitting in your dentist's chair -- but that does not mean going to the dentist has to be a terrible experience.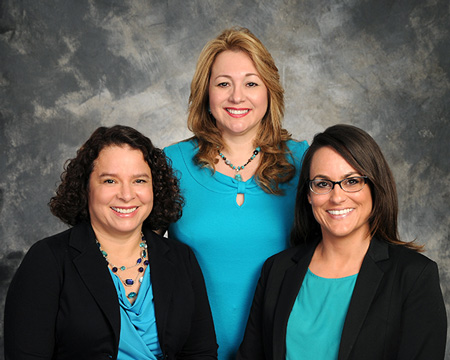 Your dentist, hygienist, dental assistants, and receptionist all have your best interests at heart, and they work together to keep your teeth healthy while also making the experience of visiting the dentist one you'll learn not to detest. Here are seven reasons people love their dental care team -- and why you should, too! If you have the right dental care team, trips to the dentist can be more rewarding than you might imagine
Why People Love Their Dental Office?
1. They are great listeners.
Your dentist or dental hygienist will likely ask you how you are feeling and how your life is going in general, and he or she truly wants you to respond. Telling your dental care team about changes you're going through -- such as participating in a new sport or having another baby -- is important, as it can shine some light on dental problems that you should be on the lookout for. When you share a bit about yourself and your overall health, your dental team should listen and consider how these elements will impact your dental care.
2. They focus on preventive care.
Your dental care team does not want you to show up with tooth decay or toothaches. If you're not brushing or flossing properly, your dental hygienist can give you tips to do a better job, so you can avoid future dental issues.
3. They will work with you to explore various treatment options.
In many cases, there will be more than one possible way to treat a specific dental problem. Your dental team should be happy to discuss your options with you and help you arrive at the best one, rather than forcing you down a path that makes you feel uncomfortable. Your dentist and his or her team will explain treatment options that you don't understand and make recommendations, so you can feel confident in the treatments you choose.
4. They take the time to help you deal with dental anxiety and your fears.
Your dental team knows that dental anxiety is a real issue -- and they are experts at making patients who suffer from fear and anxiety feel comfortable. Tell the receptionist that you're nervous before your appointment, and your dentist and assistants will go out of their way to work slowly, give you time to adjust, and make the procedure as comfortable as possible.
5. They can offer practical tips to help you follow their advice.
Your dentist tells you to floss more often, but you struggle to get the floss between your teeth without it fraying. You wish you could do a better job of brushing those back teeth, but you simply can't reach. If you share troubles like this with your dental team, they can offer you some personalized tips to combat them and work with you to figure out what works. Chances are, they've had other patients who have struggled with the same issues, and they can offer some pretty good advice.
6. They stay up-to-date with the latest technologies and treatments.
If it has been a while since you've been to the dentist, you might be surprised how much dental care has changed. Dental teams keep up with new technology that makes procedures like root canals, fillings, and crowns so much faster and less uncomfortable.
7. They are experts at managing pain and discomfort.
Your dentist and assistants want you to be as comfortable as possible. They spend a lot of time finding the most effective anesthetic techniques for each patient, and won't hesitate to recommend a pain reliever for home use if it is needed.
Finding the Right Dental Care Provider
Does your dental team take the time to listen to your concerns, talk about your treatment options, manage your pain, and enhance your preventive care? Do they stay up-to-date with treatments and technologies, and do they take time to ask about your life? If so, you can count on your future dental care experiences being good ones. If your dental team does not seem to have these qualities, feel free to give some other offices a try. Dental offices that put their patients' needs first and take a team-based approach to care, like Mann Dental Care, make going to the dentist a good experience, which makes it easier to get the care you need and keep your teeth healthy throughout your lifetime.