7 Advantages of Having Perfect Health Gums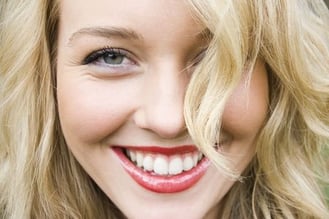 When talking about oral hygiene, people tend to concentrate only on their teeth because they are the main attraction of your smile. But your gums play a vital role in supporting your teeth. If your gums are unhealthy, you will not have the teeth to flash your dazzling smile. Your gums play a vital role in the preservation of your oral health and if you maintain healthy gums, you can avoid gum diseases and other oral issues.
Benefits of Healthy Gums
1. Lowers the risk of cardiovascular problems
Gum disease that causes chronic swelling of the gums can result in cardiovascular issues like strokes, heart disease and the blockage of your blood vessels. The link between bad gum health and heart problems have arisen in numerous studies, which suggests maintaining the health of your gums can improve overall health.
2. Prevents pain and discomfort
Following a proper dental hygiene regimen can ensure healthy gums. Brushing and flossing your teeth after every meal will prevent the formation of plaque in the mouth and reduce the occurrence of bacteria and germs in the mouth. This way you won't have to deal with gum problems like bleeding gums or gum swelling which is highly painful and uncomfortable to deal with. Painful gums can also affect your eating and sleeping habits and your ability to concentrate.
3. Aids in the maintenance of blood sugar levels in diabetics
Diabetes reduces your body's ability to fight against infections. And if you suffer from gum infection, it can turn into a severe gum infection and as a result a major gum disease. If you have to deal with diabetes and severe gum infection, you will have trouble managing your blood sugar levels. Maintaining healthy and strong gums will reduce the chances of developing gum infections in people with diabetes, thus allowing them to control their blood sugar levels effectively.
4. Gives your confidence and self-esteem a boost
Poorly cared for gums can lead to tooth decay and gum problems. This can ruin the appearance of your smile and cause terrible breath. This can affect a person's self-esteem, confidence and image. Properly caring for your gums and teeth can help you avoid this dilemma. Healthy teeth and gums will ensure you feel more confident in the presence of other people and not distracted with your appearance or the smell of your breath.
5. Saves money
Unhealthy gums can cause numerous oral issues. Cavities and tooth decay can all be associated with gum diseases. Getting root canals, cavities filled and your gums treated can cost you loads of money. Simply focusing on keeping your gums healthy and strong could save you all this financial trouble, making healthy gums the winner once again.
6. Preserves Memory
The Journal of Neurology, Neurosurgery & Psychiatry reports individuals with gingivitis, swollen and bleeding gums scored badly on memory tests and other cognitive skills tests when compared to people who had healthy and strong gums. They did the worst everyday skills like subtraction and verbal recall. The best way of avoiding gingivitis is by reducing the bacteria in your mouth with the help of regular brushing of the teeth and the use of an antibacterial mouthwash.
7. Better prenatal care
Certain studies show a relation between preterm, low birth weight infants and gum diseases. There are chances of pregnant woman experiencing increased symptoms of gingivitis. But at the moment there are no binding links. Nonetheless, paying attention to your oral health, which includes gum health, can do no harm and is considered a good practice.
Regular visits to the dentist and maintaining good oral care at home can reduce the chances of unhealthy gums and increase the advantages of healthy gums. Make it a point to track the health of your oral health with the best dental specialist in Sugar Land, Texas - Mann Dental Care.
References:
http://www.webmd.com/oral-health/gum-disease-health
http://www.webmd.com/oral-health/gum-disease-health?page=2
http://crest.com/en-us/oral-care-topics/general-oral-hygiene/healthy-gums-can-help-you-have-a-healthy-body