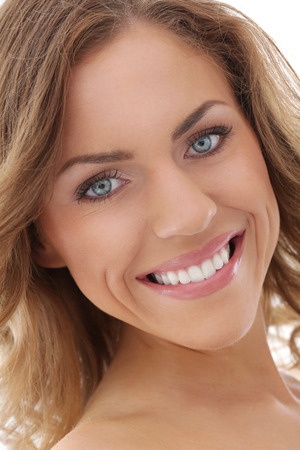 Did you know that most celebrities get their gorgeous smiles because of the efforts of cosmetic dentists? Yes, it is a fact. So, don't worry too much about your misaligned teeth, chipped or cracked teeth, missing teeth or yellow teeth. You can easily get a dazzling smile like your favorite celebrity with the help of a good cosmetic dentist.
However, finding the right cosmetic dentist can often be challenging because most dentists out there are known as cosmetic dentists. So, it becomes difficult to filter out a true cosmetic dentist from a general dentist. Cosmetic dentistry requires a lot of skill and creativity. It is an art and science that produce the most beautiful smiles in the world.
So, here are some tips to help find a dentist, who can give you a smile you always wanted.
1. Experience
To be a good cosmetic dentist is definitely not easy. It requires a lot of training and practice. That is a good cosmetic dentist is one that has several years of experience behind him. It means he has sufficient time to hone his skills and become a highly sought-after dentist by people who are dissatisfied with their smiles.
2. Professional Qualification and Credentials
It is easy to damage your smile even further if you choose the wrong dentist. Hence, always find out about the dentist's professional qualifications and credentials. The dentist should have finished dental school and then had hands on training to become a cosmetic dentist. Furthermore, a reliable and reputable dentist is one who is a current member of the American Dental Association. This is the governing body that recognizes trained and qualified dentists that specialize in cosmetic dentistry.
3. Before and After Photographs
Just because a dentist says he is good, it does not have to be a fact. Ask the dentist to show you photographs of before and after the procedure. Most reliable and trustworthy cosmetic dentists will have no qualms about displaying their handiwork and talking about it. This is an extremely good way to find a really good dentist to transform your smile.
4. Customer Reviews
While many patients rely on testimonials visible on a dentist's website, it may not be the right way to find a good cosmetic dentist. Instead, check local review sites in your area to find out what others are saying about the dentist. Remember, there always will be some patients who will be unhappy with their dentists. So, don't use these reviews to decide which dentist is good. Instead, spend time reading all the reviews, good and bad, and then make an informed choice.
5. Use of Technology
The field of cosmetic dentistry is evolving quickly and everyday no techniques and equipment are being introduced. You want a dentist, who embraces modern technology and believes in using state-of-the-art equipment and techniques to transform smiles. A dentist who uses modern technology and equipment has the knowledge and expertise to handle tough cases and has an effective practice.
6. Ambience of the Practice
Regardless of how good a dentist is people will always be afraid of sitting in a dentist's chair. Good dentists realize this inherent fear among patients and go out of their way to make their practice friendly and less terrifying. A lot boils down to the dental assistants, who often are the first professionals patients meet besides the receptionists. These assistants should be friendly and have the knack of putting fears to rest. You should be able to speak about your dental needs and turn to them for guidance in case of doubts. So judge a dental practice based on how receptive and friendly the dental assistants are.
Now you know how to find the best cosmetic dentists to get a smile makeover. So, what are you going to do about your smile that you hate so much?