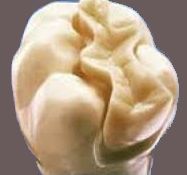 Your smile may be your biggest asset. That is why people spend thousands of dollars annually to maintain their pearly whites. If you have cavities, not only will it affect your overall health adversely, it also will tell on your self-confidence. Let's not forget how dental caries tend to make your breath smell foul. So, what alternative do you have if you are not willing to get these cavities filled with amalgam or silver fillings? The good news is you can opt for tooth colored fillings.
What is Tooth Colored Filling?
Dental science has advanced substantially in the last few decades to help you restore the appearance of your teeth. Tooth colored filling is composite filling that looks and feels like natural tooth structure. Also known as white filling, this type of filling can be used not only for cavities, but also for fractured teeth.
White fillings can be used to cosmetically alter the color, size and shape of your teeth and that is why they are used even to close gaps between teeth, repair chipped teeth and make teeth look straighter and even.
Why You Should Go in for Filling
Before you rush to your dentist for composite filling, it is important to understand the pros of opting for this type of filling.
Composite filling can closely match the natural color and appearance of your teeth, so that people are unaware you have a filling. These qualities are especially useful if you have a cavity in a tooth that can be seen when smiling or talking.
This filling has the ability to bond with your tooth structure at the molecular level and hence, your dentist does not have to use pins, grooves or slots to retain the filling mechanically to the tooth.
The filling can restore nearly 85 to 95 percent of your original tooth strength once it bonds with the tooth structure chemically.
In case the filling gets damaged, it is easy and simple to repair.
You can opt for composite filling for front or back teeth without having to compromise esthetics of your teeth.
Composite filling hardens within no time, usually within seconds and this sets it apart from several other filling materials that can sometimes take days to harden.
There is no doubt white filling has many advantages, but it also has a few disadvantages that you should be aware of.
Cons of Composite Filling
If you know the pros and cons of composite filling, you will be able to make an informed choice when visiting your dentist to get a cavity filled.
White filling can get stained if it is frequently exposed to dark-colored liquids, such as tea, red wine and coffee.
Composite filling can last a while, but it is not as strong as amalgam filling.
If you drink alcohol every day, your filling could degrade over time, requiring you to get it repaired or redone.
White filling tends to be more expensive than amalgam filling.
If your dental insurance is paying for your composite filling, you may have to bear a surcharge, especially if the filling is for the back teeth. Check with your dental insurance provider about this.
Tooth colored fillings made an appearance in the United States in 1960's and have constantly been undergoing improvement. Today, these fillings are made from composite resin and are preferred by those who want to maintain the esthetics of their teeth. If you too want to have a filling that looks and feels natural, speak to your dentist about white filling or composite filling. Now, that you are aware of the advantages and disadvantages of composite filling, you will be able to make an informed choice when speaking to your dentist.