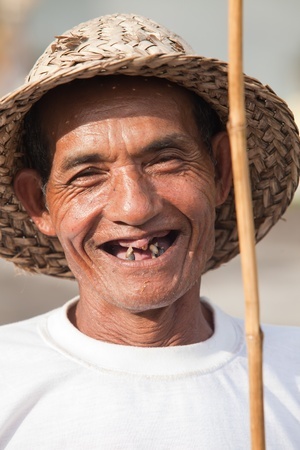 It is only when people lose their teeth, they realize their importance. Your teeth are not only responsible for giving you a beautiful smile and younger look, they also are important for your overall health. Did you know missing teeth can adversely affect your ability to chew food properly and this can lead to indigestion, flatulence and malnutrition? And, once teeth are lost, there is no replacing them. Or, is there? When complete tooth loss becomes unavoidable, you do not have to lose your pretty smile, your chewing abilities or your young look. This is where permanent dentures, also known as fixed dentures, come to your rescue. These dentures can restore your smile, eat comfortably and also improve your ability to speak clearly.
What are Fixed Dentures?
The moment people think about dentures, images of their grandmother clicking her teeth and trying to keep her teeth in her mouth come to mind. While these problems still occur in this day and age, you never have to worry about them when you opt for fixed dentures.
A permanent denture makes use of dental implant technology, so that your mouth can support many prosthetic teeth simultaneously or even an entire arch. When you decide to go in for a fixed denture, your mouth will be prepared to accept the denture. This happens with the implanting of posts in your jaw. These posts have ball-shaped tops that can be seen coming out of gums. Once the implants heal and become fixed to the jawbone, the denture with sockets is fixed onto the posts, making the structure look and feel like regular teeth.
While your dentist can remove the denture to make adjustments, it is usually left in place like normal teeth. Hence, such dental prosthetics are known as fixed dentures.
Are You a Right Candidate for Fixed Dentures?
Not everyone can walk into their dentist's clinic and demand for a fixed denture. In order to be considered for this type of denture, you need to have healthy jaw bone that can support the implants.
If you are suffering from gum disease that has caused you to lose bone volume and density, you may not be the right candidate. On the other hand, if your dentist is willing to perform a bone graft to enhance your jawbone volume successfully, you should be able to enjoy fixed dentures.
Furthermore, bone density usually is higher in the lower jaw compared to the upper jaw. This would explain why more people tend to get fixed dentures for their lower jaws.
If you smoke, you are definitely not a good candidate for this dental procedure. Smoking adversely affects the healing process and this can make it difficult for your implants to heal.
Reasons Why Fixed Dentures Could Be Your Best Option
Tooth loss can occur due to gum disease, trauma or dental cavities. Regardless of the reason, it has a huge impact on your looks and health. Thankfully, you can restore your looks and improve your health when you opt to replace missing teeth with a permanent denture.
Here are 6 reasons why a fixed denture may be the right solution to your tooth loss:
Fixed dentures tend to give your mouth and teeth a more realistic look
They are more comfortable compared to the conventional removable dentures
You never have to worry about your denture slipping into your mouth
There is no need for adhesives to keep the dentures in place. Many people can have allergic reactions to the ingredients in adhesives
You will be able to speak naturally and clearly
Your denture will be able to provide the necessary support while chewing food, making chewing and eating on the whole an enjoyable task
While these may look like simple reasons, you will be amazed to learn how important they are for people. So, if you have several missing teeth, do not hide away from the world. Fix an appointment with your dentist and get permanent dentures. You will not regret this decision once you see how your shrunken cheeks disappear and you are able to chew food normally. Now, you definitely have a reason to smile!