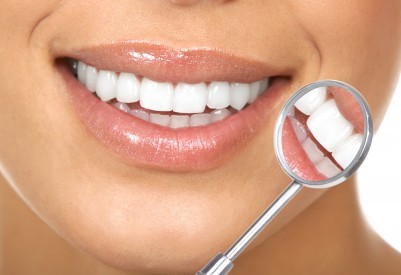 We've all experienced a cavity. Ever since the emergence of our very first baby teeth, they have been a concern for our parents and for us as we've grown older. The process can start very silently, or it can be the initial reason you visit the dentist in pain.

deterioration of the exterior hard surface of the tooth, called the enamel is where a tooth starts to decay. When it begins its attack on a healthy tooth, the symptoms can be relatively mild or simply a light sensitivity to hot, cold or sweet things.

Prevention is not always an easy proposition and depends greatly upon the natural substance and strength of your teeth. People with weaker or softer tooth enamel will find they may experience the problem earlier and sooner than some of their friends.
Prevention
You can do your best to prevent teeth cavities by doing the following:


Brush after every meal
Brush before bedtime
Use a fluoride mouth rinse
Limit or remove sweet foods from your diet
See your dental professional twice a year for cleanings

It's still true that prevention can be as simple as brushing your teeth in between every meal, and before bedtime. So many people think that once or twice a day is sufficient. Brushing regularly throughout the day will keep that bacteria away from your mouth and teeth. Brushing your teeth three to four times a day will keep that decay at bay but also wear down a toothbrush

Remember to replace your toothbrush on a regular basis because bacteria can accumulate on it and eventually affect the health of your teeth and mouth. Also, the bristles wear down and you won't be cleaning your teeth as effectively as you should. Fortunately purchasing a new toothbrush every few months is both inexpensive and very beneficial.

Your dentist may have recommended this, but using a mouthwash or mouth rinse that contains fluoride is an excellent daily routine that will also help to prevent the break down of tooth enamel. Bad breath may develop as a symptom and using a mouth rinse may help but you should also let that bad breath be a sign to go see your dentist.

Sugary foods from your diet, if not brushed out or rinsed out after every meal, may sit on the tooth enamel and start breaking down the enamel at a microscopic level before cavities can even be detected.
Dentists Help Prevent Tooth Decay
Seeing your dentist in sugarland every six months is one of the best preventative methods to stop decay in its tracks. What you might miss from brushing, flossing or rinses, your dental professional team will find and keep it from becoming a major player in your mouth. You want your teeth to remain strong and healthy.