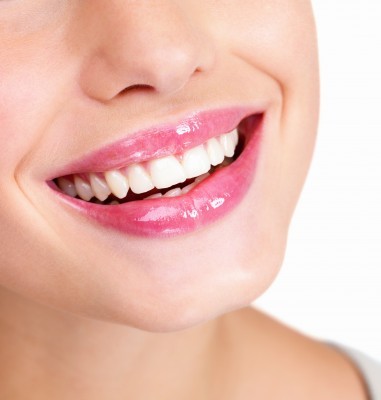 Dental implants are one of the most versatile dental treatments available today. They are long-lasting and durable. Placing of implants is an intensive surgical procedure. The dentist will have to cut the jaw bone in order to place the implants. The implants consist of steel posts that are placed in the jawbone and over a period of time, the posts fuse with the bone to ensure stability. The complete recovery from an implant procedure can take up to 6 months, sometimes even. However, the time is worthwhile and you will be amazed at the results once the posts are crowned. You will have permanent teeth once again and will be able to smile, eat your favorite food and also have the advantage of looking younger.
Here are 3 reasons why implants should be your first choice if you are suffering from tooth loss or extensive dental problems.
1. Perfect smile
Most of us ignore the most precious asset we have - our teeth. We take our teeth for granted until they start giving us trouble. Teeth are precious because once you lose them, they will not grow back like your hair or nail. Unfortunately, not all people are blessed with a perfect set of pearly whites. Many of them suffer from damaged, uneven and worn out teeth and also experience tooth loss. Dental implants are the perfect solution if you have several missing teeth or suffer from extensively worn down teeth. Even severe tooth decay can be stemmed with these implants if no other solution is forthcoming.
2. Permanent solution to tooth loss
As people grow older, loose teeth and tooth loss become major problems that prevent them from eating healthy. This can affect their digestion, cause bloating and flatulence and also lead to nutritional deficiencies. With implants, all these problems can be overcome once and for all. Implants offer a permanent solution to tooth loss and do away the need to don dentures. They help stimulate the gums and this, in turn, prevents your gums from shrinking.
3. Additional benefits from dental implants
Why are implants the preferred choice? Well, here are some more benefits that you may not know of.
Implants are the ideal choice if you have to get several teeth extracted and want your teeth restored.
They are safe and do not cause any side effects even during the recovery stage.
They offer permanent results.
They can prevent bone loss in the teeth.
They restore the natural shape of the jaw line.
They restore the beauty of the person and the ability to smile naturally.
Implants do away with sagging cheeks and shrunken mouth to make a person look younger
With so many benefits in tow, why should a person not consider implants?
Effects of implants
If you suffer from tooth loss due to root canal failure, accident, extensive decay or bone loss, you should consider implants. You just need to brush your teeth regularly as you would always do. If you follow the oral hygiene, regularly then your implants can last a lifetime without causing any trouble. In fact, they protect your teeth from further damage.
Why consider implants?
A dentist would give you a frank appraisal about the dental treatment you need. The problem with dental problems is that once they start, they tend to worsen with time. This can result in frequent toothaches, discomfort and diminish your ability to chew food. A person stops living a normal healthy life if they are ridden with dental problems. You should consider dental implants after consulting your dentist and finding out whether it is the right treatment for you. If your dentist's answer is in the affirmative, this is the treatment you should opt for without any hesitation..