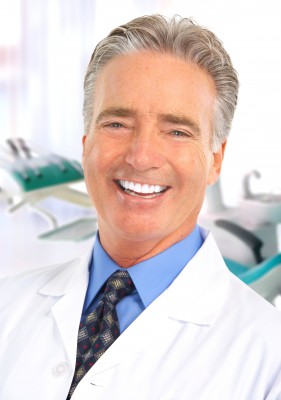 Most of us get confused when we hear jargons related to the dentistry industry and actually get scared, wondering whether the abbreviations and terms are some type of disease. It is common to come across acronyms like DDS FAGD while we look for dentists. So what are these acronyms? DDS stands for Doctor of Dental Surgery; and FAGD stands for Fellow in the Academy of General Dentistry. If these full forms of the abbreviations still sound alien to you, here are 5 hints that can help you understand the dental terms better.
1. More about DDS FAGD
When a dentist acquires DDS (Doctor of Dental Surgery), he or she is certified to set up their own practice. A DDS certification also can progress with their career when the dentist acquires acquiring the next level of license. In order to do this, the dentist takes further level of examinations and qualifies from an American school of dentistry.
The DDS is a professional degree that is earned after 4 years of rigorous studies from a certified American dental college. A doctor of dental surgery spends two years in classroom study and two years in clinical practice, gaining hands-on experience. This exposure to various dental conditions equips them with job knowledge and ability to handle various dental procedures in real-time practice.
Dentistry is an advanced and complicated part of science and thefour4 years of studies is critical for a dentist to progress in their career. It is a combination of tangible and text book knowledge and experience.
2. How does one become a DDS?
In order to become DDS certified dentist in the United States, a dentist has to pass out from The NBDE (National Board of Dental Examination). The exams are elaborate and cover several areas of dentistry. The exam can be taken at one shot or in two parts.
The Part I exam covers subjects like dental anatomy, pathology, physiology and biochemistry
The Part II covers more detailed subjects like, periodontics, radiology, perodontics and oral pathology.
After passing the exam, a person becomes a qualified dentist and they can have their own practice under the tag of DDS.
3. Deciphering FAGD
The Academy of General Dentistry is an organization that was established to serve the interests of the public and promote dentistry among people. In order to join this organization, one has to be a certified dentist and also should be practicing. Fellowship of the academy is attained after they meet the requirements and show consistency in their involvement.
4. Essentials of FAGD
There are four preliminary requirements that have to be met in order to attain this Fellowship.
A dentist must be a member in the academy for three consecutive years. After that, they can apply for a Fellowship, which will make them a permanent member. Also, they should never have been suspended or had their license revoked.
The dentist should have at least 500 hours of dental education credits which have been approved and certified by the academy.
The dentist will need to pass the Fellowship examination.
The dentist will have to attend the convocation ceremony, which is the final step in awarding the fellowship.
5. Understanding FAGD DDS in general terms
For a normal person, DDS FAGD only means that the dentist has acquired the highest level of accreditation to be able to practice. However, this also is an indication that the dentist is reliable and an expert in the field.
Next time when you are looking for a dentist in your area, look for DDS FAGD accreditation, so that you are sure that you are in safe hands. Expert dental care will come to you naturally when you check for accreditation.