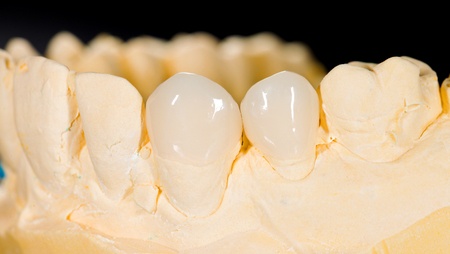 Cost of porcelain veneers often make people turn away from them. However, if you understand how these veneers can transform your smile, you will not be so hesitant to speak to your dentist about them.
What are Porcelain Veneers?
Porcelain veneers are thin dental shells and are used ubiquitously to transform smiles in cosmetic dentistry. Each veneer is customized to suit the needs of the patient and the veneers look like natural dental enamel that it is hard to distinguish them from the real enamel.
Today, porcelain veneers are one of the most popular cosmetic dental procedures in the world and can be used for a wide range of cosmetic dental corrections.
Who Can Get Porcelain Veneers?
If you have the following structural or cosmetic issues with your teeth, you could be a good candidate for porcelain veneers.
Cracked teeth
Chipped teeth
Discolored teeth
Gaps between teeth
Minor misalignment of teeth
However, before you get these veneers, the dentist will ensure you maintain good oral health and do not suffer from periodontal disease. You also should have adequate enamel on your teeth, as superficial layer of the enamel is removed before the veneers are fixed to your teeth. Furthermore, you should be able to continue with proper oral care after receiving the veneers.
Cost of Porcelain Veneers
It is important to remember the cost of porcelain veneers will vary from one person to the next. There are several factors that determine the cost, but typically, you should be prepared to shell out a few hundred dollars for a good and long-lasting veneer.
Some of the factors that influence the cost of dental veneers include:
Material: There are many different types of dental porcelain that the dentist can use to make these veneers. Each type has its pros and cons and the type the dentist uses will depend on the needs of the patient. More often than not, opting for a more expensive material makes financial sense in the long-run rather than going in for a cheap material that will not last long.
Dentist: The cost of these veneers is also dependent on the dentist you choose. The more credible and sought-after a dentist, the higher will be the cost. It is advisable to select a credible dentist, who can truly enhance your smile.
Location: The location of the dentist's practice plays a role as well. In major cities, the cost will be higher compared to a rural or suburban setting.
Number of Veneers: It goes without saying if you are opting for more veneers, you will be paying more. On the other hand, if you go on a per veneer price, getting a single veneer will often be more expensive than getting several simultaneously. Also, single veneers are charged at a premium, as the cost for making it is higher than multiple veneers.
Complementary Treatments: It is very rare for patients who want porcelain veneers not to have other treatments done. Porcelain veneers cannot be stained, but they cannot be whitened either. Hence, it is crucial to opt for a shade that you are happy with. That is why many people end up getting their teeth professionally whitened before getting the veneers. In some cases, there could be a need to remove excessive gum tissue, which again can affect the cost.
You cannot put a price on a beautiful smile that dazzles one and all. If you find the cost of porcelain veneers beyond your means, speak to your dentist about financing options. Most dentists have these options, as this cosmetic procedure will not be covered by your dental insurance.