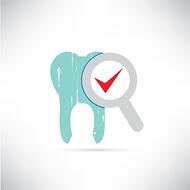 When you relocate, one of the things you will embark on is a dentist search. After all, your oral health is of utmost importance and you should never neglect it. Remember, if you have poor oral health, it will affect your overall health. There is scientific evidence to show that poor oral health is associated with the onset of heart disease, diabetes and stroke.
Here are a few tips to help you make your dentist search easier and quicker. These tips also are recommended by the American Dental Association (ADA).
Ask: Even if you are new to town, don't be shy to ask your neighbors and co-workers to recommend a dentist. In fact, based on their words, you will be able to find a good dentist, as these people would have had firsthand experience in dealing and getting treated by the dentist.
Speak: Visit a pharmacy and find out from the pharmacist if he or she can recommend a local dentist. While this will not give you a clear-cut idea about the dentist's skill and expertise, getting a name and address would help immensely. Visit a several pharmacists to get details of dentists and then you can decide which one best suits your needs after speaking to each dentist or visiting their practice.
Recommendation: Before you relocate, speak to your current dentist and ask him or her to make a recommendation. Most dentists would be more than happy to give you a referral.
Check: Get in touch with the state dental society. You can get the detail of the society from the ADA website. And, through the society's website, you will be able to get names and contact details of local dentists. Just make sure you call or visit three to four, if not more, dentists before you zero in on one.
Criteria for Choosing a Dentist
Your smile is precious and you should do everything in your power to keep that smile. So, don't take dentist search lightly. Your dentist will be your long-term oral health partner and as such, you should choose this professional wisely. Here are some criteria that you should use to find the right dentist for your dental needs.
Is the office conveniently located, so that you can access it easily from home or work?
What are the hours of the practice? Do the opening hours suit your everyday schedule?
Does the dentist believe in preventive dentistry?
Where did the dentist complete his or her dental schooling and training?
Is the dentist a member of recognized professional dentist organization?
What steps does the dentist take to further his or her knowledge? Does the dentist continue education through workshops, seminars and conferences?
Is the dentist certified to administer sedation to make you comfortable during a dental procedure?
Is the dentist willing to discuss in detail fees as well as payment options prior to a treatment?
What policy does the dentist have in case of a missed appointment?
How does the dentist handle dental emergencies that occur after office hours? Does the dentist have a referral service if he or she is unable to attend to dental emergencies?
Is the dentist approved to participate in your dental health insurance?
These are the questions you should be asking to make your dentist search easy. If you are satisfied with the answers you receive for the aforementioned questions, you can go ahead and begin using the services of that dentist.
Remember, your dentist search may take time to yield results. So until you find the right dentist, focus on maintaining optimal oral health by brushing and flossing your teeth twice a day. It also pays to use a mouth rinse to eliminate bacteria that flossing and brushing may have missed.