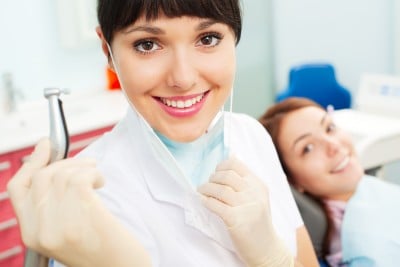 Keeping to your dental appointment is crucial to your dental health and it is as important as your yearly health check up. Most people assume as long as their teeth do not ache, gums do not bleed and mouth does not have an odor, their dental health is in perfect order. On the contrary, such people could be having dental problems without even realizing it.
Oral health is very important because most diseases find their way into our body through the mouth. Did you know you can even get heart problems due to bacterial infection in the mouth? Visiting a dentist regularly will ensure that your teeth and gums are in good shape and this will ensure your body is healthy and disease-free.
Here are 4 good reasons why you should never forget to visit your dentist twice a year.
1. Dentists help to maintain your oral health
The appointment is essential to maintaining good oral health. Dentists will provide end-to-end care for your teeth and will make sure that you look good and feel great. Keeping to your appointments may feel cumbersome and time consuming; and many associate these appointments with pain and discomfort, resulting in fear and anxiety. So people resign to brushing and flossing regularly, hoping these measures will take care of their dental needs. However, to maintain good and healthy pearly whites, you need the services of a dentist.
2. Dental appointment can prevent of gum diseases
Dentists will be able to identify the early signs of a gum infection. Gum disease is dangerous and also annoying. There are several types of dental problems that lie just beneath the gums. These parts of the gums cannot be reached by a toothbrush and hence, cannot be cleaned. Taking an X-ray may not be very pleasing, but it is an essential procedure to save your teeth.
3. Improve your smile
A dentist can improve the way you smile significantly. People who ignore their teeth usually do not have a pleasing smile. There are many reasons, like chipped and cracked teeth, discolored teeth and gaps, that can mar the beauty of your smile. A regular dental appointment can maintain your teeth and ensure they are at their very best at all times. Modern dental technologies are so advanced that they can detect dental problems before they can be discerned by the naked eyes and preventive measures can be taken before the problem progresses. These dental procedures are very safe and good for your smile.
4. Advanced treatments
If there is a need for an advanced treatment, such as dental implants, it can be identified at an early stage. Many problems can be discovered even before they start and be rectified right at the root. Procedures, like dental implants and veneers, can increase the life of your gums and teeth significantly. Some procedures are cost-effective and help people who want their teeth back without having to spend a fortune. Sticking to your appointment with your dentist can bring in several benefits. If you have to replace your teeth, then go for dental implants to ensure a better oral health in the future.
There are different types of dental procedures that a person can elect from. Going to a dentist for a checkup is not an individual choice anymore. If a person wants good oral health, they need to invest in dental care. It makes a lot of sense to take a health insurance cover plan that includes dental health as well. At a young age, you may enjoy the perfect set of teeth and great oral health. However, this is bound to change as you get older.
To ensure that you are financially prepared for unforeseen dental procedures, make sure you have them covered under your health insurance program. You can earn the money back that you have invested in dental care, but you can never get back your teeth if you lose them. So what is your priority? That is why keep to your dental appointment no matter what happens.