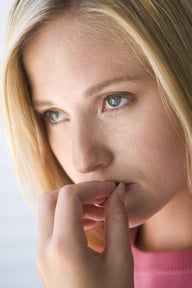 Many people have an irrational fear of visiting the dental office, even for a normal check-up of their teeth. Thus, they tend to delay visits to the dentist or re-schedule appointments unnecessarily.
If you are one of these unfortunate people- remember that doing so will only negatively affect the state of your teeth and once they get decayed, there can be no going back! You would have to face pain, discomfort and expensive dental procedures which otherwise could have been avoided. Hence, the best possible thing to do is to get over this fear of going to the dentist.
What are the most common fears concerning dental check-ups?
There are several things that stop us from going to the dentist. They are:
The condition of our teeth, especially if we have many cavities or yellowed teeth
Undergoing complex dental procedures
Anxiety regarding injections
Panic over dental drilling
Deep fear of experiencing pain
Here are some tips for dealing with the anxiety that you feel while at the dental office that you frequent:
Find the 'perfect dentist' for you- Go to a recommended and understanding dentist, one you feel comfortable with and who knows how to deal with your anxiety issues.
Communicate with your dentist- If you have any concerns, let your dentist know about them. Most of the time, our fears are irrational and an experienced dentist will know how to put you at ease.
Establish a friendly rapport- Try going to a dentist of the same gender as you. If you are a woman, go to a lady dentist as you will be able to talk about something you have in common like clothes or children. Establishing a friendly rapport will help you to feel more comfortable at the dental office.
Make a few short visits- Schedule an appointment for a regular dental check-up and once that is done, if you require a teeth cleaning session, schedule it for the next week or next month. Making a few short yet frequent visits will help you adjust, as with each visit, your anxiety level will minimize slowly.
Keep a stress reliever with you- Maybe, you could purchase a 'stress ball' online or from a novelty store. It is an excellent way to relieve the stress that you feel during a dental check-up.
Take your mind off your fears- Carry a good book to read while waiting in the dentist's lobby for your appointment to begin or listen to calming music on your phone.
Focus on breathing exercises- Practice deep breathing exercises that will calm your nerves and leave you feeling at ease and peaceful.
Get a family member or a close friend for company- Going to visit the dentist with someone close to you can also be an excellent way to deal with your anxiety. Ensure that whomever you bring is comfortable at the dentists and will keep you happy and laughing during the whole process.
Try meditation- Close your eyes and imagine yourself as a fluffy white cloud gently floating away with the breeze. Feel your worries drifting away. When you feel adequately relaxed, open your eyes and come back to Earth.
See a therapist- If your fears are beyond the normal level, it is probably best to visit a professional therapist who can help you to deal with the problem efficiently.
Follow these tips and soon, you won't face any problems while at the dental office. However, if the solutions aren't effective, speak to your dentist about sedation dentistry. It is safe and can be quite helpful when dealing with patients who have moderate to severe dental anxieties.