Dental Financial Policy General Guidelines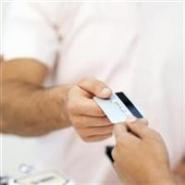 Dental financial policy normally includes paying the bill as the final part of treatment. It is important to understand all of your options regarding the dental financial policy before contracting services.
This dental financial policy is, of course, regardless of your insurance. While insurance may cover most of your treatment, you will be responsible for paying the remainder.
As per our dental financial policy, customers may pay via cash, personal checks, credit cards or CareCredit extended payment plans.
Dental Financial Policy—Cash
Cash is almost always an appropriate way to make payment for dental services. Regardless of the procedure or cost, cash is accepted. Of course, it is advisable to make sure you keep the receipt for your dental financial policy records.
Dental Financial Policy—Personal Checks

Paying for dental services with personal checks is another acceptable method. This method of payment will normally be guaranteed through electronic processing. It is a safe method which does not involve carrying large amounts of cash on hand.
Obviously, you want to ensure that there is enough of a balance in your account before writing the check. Returned checks are time-consuming and expensive due to the extra bank fees involved.
Dental Financial Policy—Credit Cards

If there is an outstanding balance after using insurance, or if the patient does not have dental insurance, credit cards may be an easy method of personal finance. In other words, your own short or long term dental financial policy!
Actually, if you pay off the entire balance within your grace period, it is like an interest free dental financial policy payment plan. Of course, if you choose to carry a balance, you will probably have to pay a relatively high rate of interest. But all this is between you and your credit card company.
Dental Financial Policy—Insurance Policy

Insurance is ordinarily the first method most people use when paying for their dental services received. All plans are different,so you should definitely be familiar with exactly what is covered and what is not before undergoing services.
Additionally, many insurance plans have dental financial policy terms and conditions. These terms and conditions may include a dollar limit to how much is covered. Others may specify certain procedures as covered or not covered, given certain conditions.
Dental insurance may be provided through an employee benefits program, or it may be something which an individual has gone out and purchased on their own.
Dental Financial Policy—Extended Payment Plans

Another choice for creating your own personal dental financial policy may involve obtaining your own extended dental payment plan. This is not exactly insurance, but it is ordinarily provided through an outside financing company.
Just as with an insurance plan or dental financial policy, the terms of an extended dental financial policy payment plan may vary. Pay close attention to the terms and conditions and understand exactly what you are getting.
Some of these plan providers may offer low or even no interest options. This is an excellent choice for a personal dental financial policy, especially if you are able to pay the balance within several months. Typically a low or no interest plan will allow only a few months pay the entire balance. After this point, it may revert to a much higher interest rate.
Generally, with these plans, the longer the term, the higher the interest rate will be. Of course, this will still typically be lower than a credit card.
Following the above guidelines will make sure that you never run afoul of your provider's dental financial policy.